I got bitten by the cleaning bug. Me and the mommy loop girls do cleaning races LOL today I think I beat them ALL!!!!! I did the whole upstairs!! I did fans, washed walls, stripped the wood floors then waxed them. Washed all sheets and blankets. Smells like an ocean breeze up there. I missed having Juan complain about the vinegar though. I thought I'd share pics of my accomplishment for today!! :) I did the bathroom too and scrubbed the fridge. Took every shelf out and scrubbed! Tomorrow is the middle floor, then the cave basement! I hope I hold up that long. As you can see from the pics, Anthony is fully using Juans room while he is away!
Melzie, post some pics of your progress, I know you are in on the cleaning today too!! I think Annissas gonna leave us high and dry! I have to quit and get ready to go to hospital today..........but here's my pics proving I raced today!! :P I've been slacking on the racing lately, sorry gals!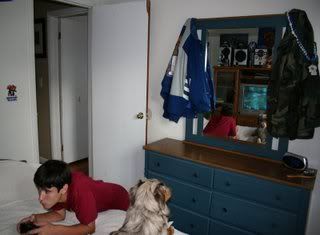 Above are Juans room and Anthony using his video games!
These are Anthonys room which always look the same because he keeps his room spotless!!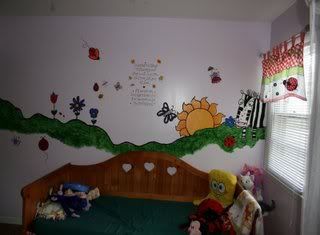 Above Vannahs room!!
I wish we could hurry and finish this house :( It's so old and takes so much time and energy to fix. I want it done so we can move on!! Just the bathroom and the part of the basement to go! Shouldn't take too much stuff.
Happy Saturday, be clean!