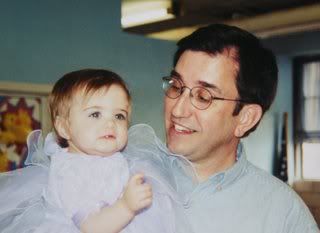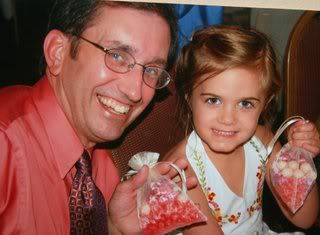 Uncle Mike passed away this morning. It's very sad and I'm not really sure what to write. You take the nicest person you know and multiply it by 1000 and that's what type of person he was. Him and Savannah had a very special bond and not having him in her life growing up, is going to be a big loss for her. He loved showing her things. When we had come down to fish, his face would light up.
For those who do not know, he recently had been diagnosed with Colon Cancer. They did some treatments, it worked for awhile. It came back. He had surgery. Not sure what happened, at some point he went into a coma and passed away.
Savannah had a time capsule at her first birthday party. Everyone to leave her messages for when she's 18. I got the box out this morning and got out Uncle Mikes
It said........
Savannah,
Happy 1st Birthday!
By now you are driving, graduated from high school and planning for your future! I am 65 years old and probably gray haired, fat and retired! Ha! I enjoyed your 1st birthday party! You had a big time. Alot of your friends and family were there. We enjoyed playing balloons and the plastic ducks.
Enjoy life! Have fun! and be safe
Good luck with the future
Love, Uncle Mike
The pics above, for most of that day he took her around showing her things, playing with the ducks. He loved showing her things.
He will be missed.
Cancer sucks.
Love,
Di